Burgas Municipality – Artistic residence May 2021 – BULGARIA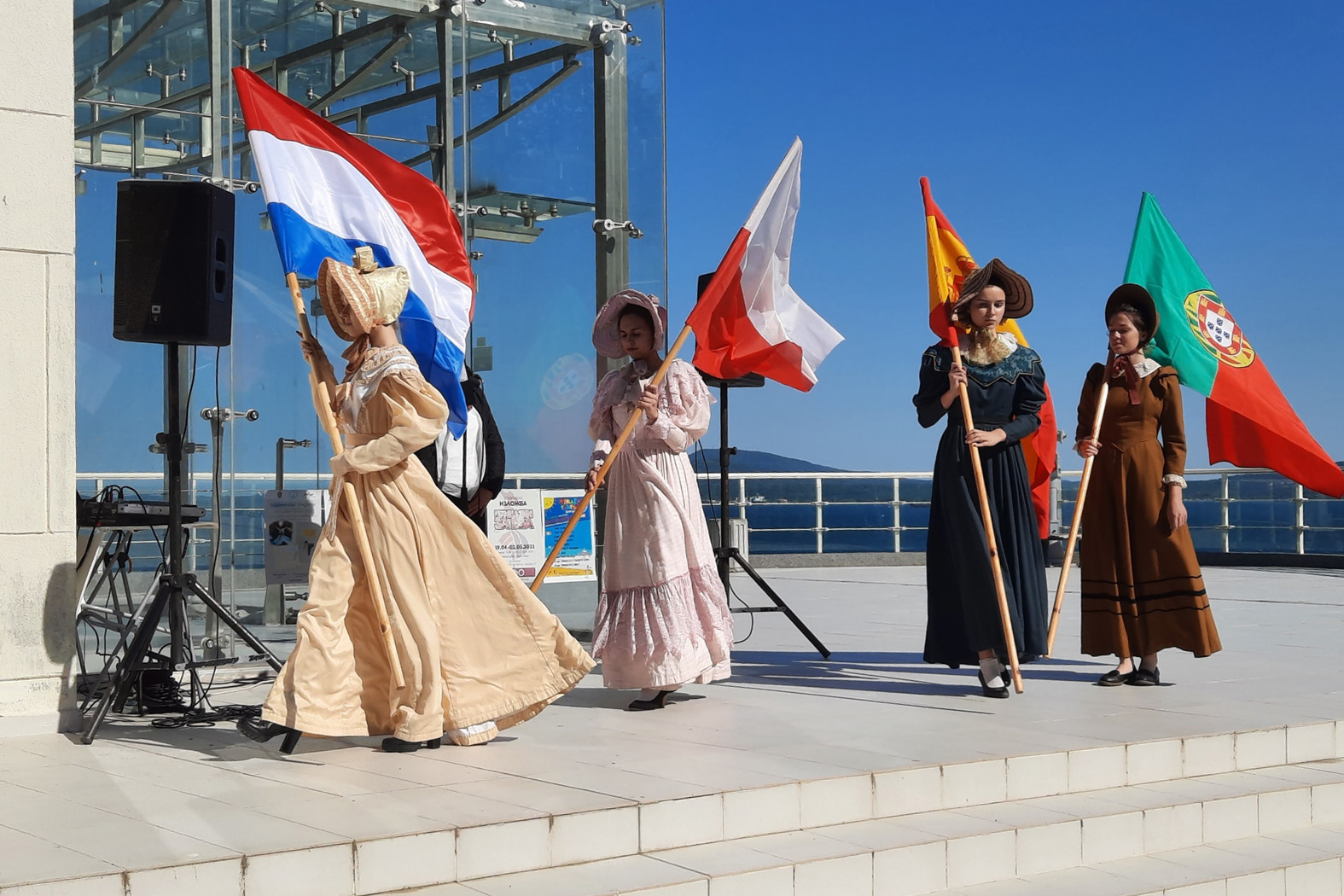 Burgas Municipality is proud of its diverse population. Migrants have contributed to the development of the city's unique culture. The project creates a positive attitude about migration and integration by making a comparison of the contribution of migrants to local culture 100 years ago and today.  The artisctic residence took place in May 2021. The culmination was on the Day of Europe, May 9. The audience was engaged in a number of open-air events, in the opening of an art installation, and in dialogue with migrants telling their stories of integration. A short film capturing migrants' unique experiences in Burgas was created by the director Ivan Nikolov. The painter, Iva Yaranova, produced 3 paintings which show the most common professions associated with migrants in Burgas: restaurant owner, tradesperson, and a doctor. The short film and the paintings will be used in the communication campaign of the project.  
Artists
Ivan Nikolov – street artists and film director
Ivan Nikolov is a teacher, operator, film director, and street artist. He has worked on many cultural projects. His documentary "Why would this Friday be wonderful?" presents the Bulgarian cultural heritage in an innovative and provocative way. WCIF has worked with this artist for the implementation of many short films presenting different aspects of our work.
Iva Yaranova – painter
Iva Yaranova is a painter with many and active participation in group expositions, projects and open air exhibitions. Her work is part of private collections in Bulgaria, Russia, USA, Australia, Turkey, Germany and Canada. She was a scholar of the "Art Resident" Schwandorf, Germany.
Artistic disciplines
Artistic concept / Objective(s) of the residency
To show the positive contribution of migrants to the local culture in the past and present of Burgas Municipality
To present some life stories of migrants currently living in Burgas
То create dialogue between migrants and local residents on topics of common interest, which are important for the community
Timeline of the residency
1-8 May 2021 – preparation
9th of May – implementation of a full day of events engaging the citizens
Involvement of the local community
Young volunteers, coordinated by the film director, were actively involved as Interviewers of the migrants who agreed to speak during the opening of the cultural exhibition;
Young people, coordinated by the artist, prepared and implemented a fashion show demonstrating the contribution of migrants to local fashion
Young people, coordinated by a historian working at Burgas Municipality, implemented research on the contribution of migrants to the architecture of the city and developed the scenario of the Treasure Hunt game – exploring the city and finding buildings that have been created by foreign architects.
There was also an open Literature Reading of pieces written by migrants.