Agios Athanasios – Communication campaign October 2021 – CYPRUS
The territory
Agios Athanasios is an independent municipality of Cyprus located in the Limassol District. Located 3km (1.86 mi) away from the district's capital, Limassol, and named after the Athanasius of Alexandria, it functions as a suburb of the city. Agios Athanasios was founded as a minor agricultural settlement and followed a huge refugee immigration boom after the 1974 Turkish invasion. It is estimated that around 6,000 refugees are settled in the city. The municipality serves as the industrial area of the Limassol District. According to the last population census (2011), Agios Athanasios had a total population of 14,341 people.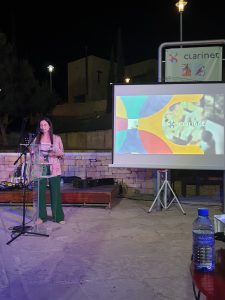 The campaign
The main focus and message of the communication campaign will demonstrate migrants as protagonists, as humans beyond statistical numbers. The communication campaign will take the form of an event to take place on the 22nd of October 2021 in Agios Athanasios Municipality (Plateia Irinis / Peace Square) and its central purpose will be to showcase the artistic products through an art exhibition. Guest speeches from the Cypriot partners, including the mayor of the Agios Athanasios municipality and CSI Cyprus, presenting CLARINET and its activities, will take place. The artistic products will also be extensively disseminated on a local, national and EU level through social media, online articles and promotion of the Event. The event will close with a concert from local artists. Relevant stakeholders, migrants, other Cypriot municipalities, NGOs / CSOs / organisations working with migrants, artists will be invited to the event. The Municipality has extensive networks with communities of migrants from other activities and projects as well, and will use its network to invite migrants to the Event, in order to be directly involved in the Communication Campaign.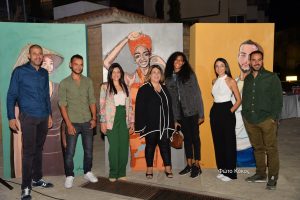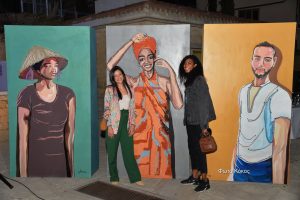 Calendar
The main communication event will take place on 22nd of October 2021 (will take place face-to-face but partners will be monitoring the COVID-19 situation and adjust accordingly if need be).
In addition, Cypriot partners will disseminate extensively both the event as well as the artistic products on a local, national and EU level through social media, networks, online articles and others.