Črnomelj – Artistic residence June/July 2021 – SLOVENIA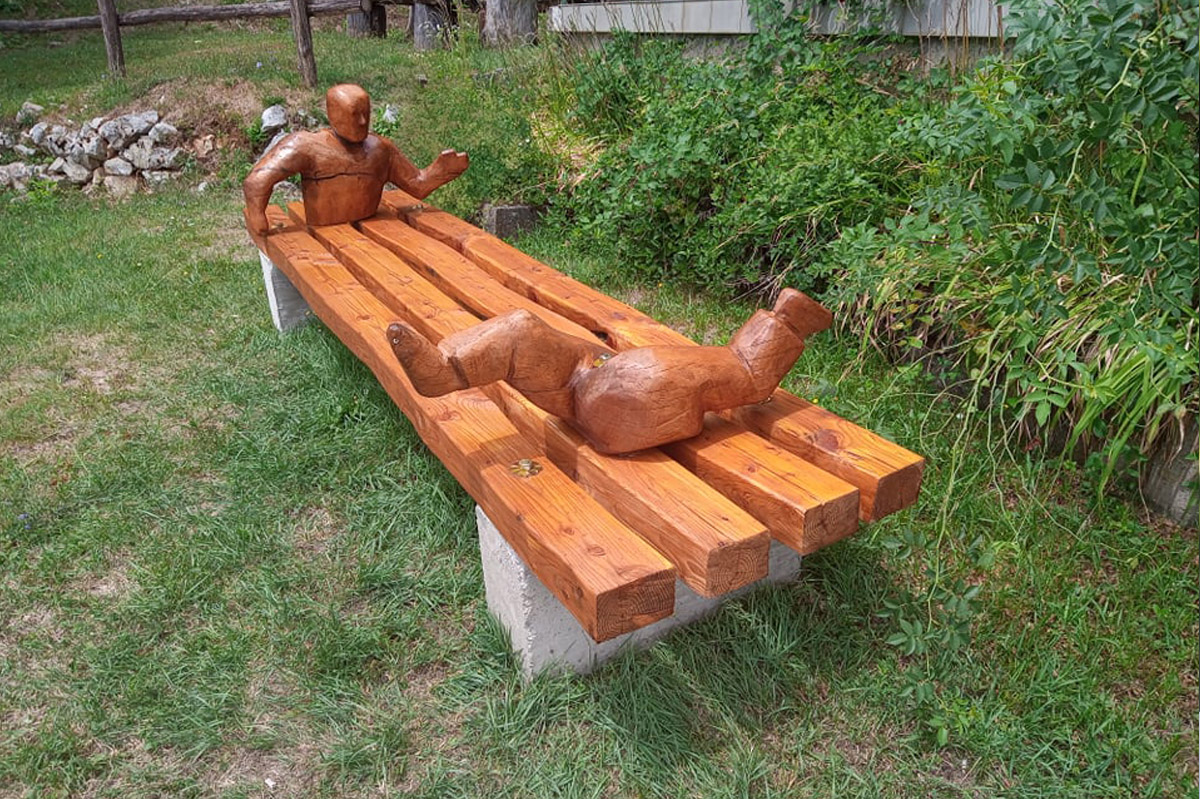 The artists were selected based on the idea of making a bench that would be set near the border by the Kolpa river.
Our municiaplity lies by the Kolpa river which is often used by migrants to cross the border between Slovenia and Croatia. It is a very touristic area so a bench will be perfect from the funkcional point of view and from the projects point of view. It will symbolize hospitality and will have a welcoming note.
The making of the bench will be public and done in near the Črnomelj city centre. The process will be accompanied by visits from kindergartens, workshop for children and other communication activities.
Artists
Aleksander Kuzma
Aleksander Kuzma is creator and sculptor with a chainsaw. He has more than 10 years of experience in this field. He participates in competitions and workshops throughout Slovenia as well as abroad.
Robert Lozar
Robert Lozar is an academic painter who received the Student Prešeren Award of the Academy of Fine Arts in Ljubljana in 1992. In 1993, he graduated at the Academy of Fine Arts in Ljubljana.
From 1995 to 2000 he was the editor in chief of the magazine Likovne besede/Art Words. Since 1994, he is self-employed in the field of culture.
Artistic disciplines
Chainsaw wood carving, artistic design and idea creation
Artistic concept / Objective(s) of the residency
Two artist working together to create a wooden bench depicting solidarity, humanity, connectivity, cooperation and equality between people and nations.
Timeline of the residency
26th June – 3rd July 2021
29th June – children's workshop
Involvement of the local community
Both artists are from Črnomelj and are well known in the local community. Their work will take place in a small park near the city center and will be open for the public to visit and see. We will actively involve young children, with a workshop in which they will themselves (with the help of our mentors) create their own miniature wooden benches. The artists will be visited by the local kindergarten groups – the visits will be a starting point for short discussions on topics of equality, solidarity and cooperation, and other individuals to whom we will present the project and its goals as well as our communication campaign activities.